In Jallow v Secretary of State for the Home Department [2021] EWCA Civ 788 the Court of Appeal looked at the weight that should be given to the rehabilitation of a foreign offender in their appeal against deportation.
Not a great deal, concluded Lord Justice Lewis, giving the unanimous judgment of the court.
They tried to make me go to rehab…
Mr Jallow was subject to deportation proceedings following his conviction for possession with intent to supply of Class A drugs and subsequent sentence of three years eight months.
In his appeal against deportation, he was unable to show that he fell under either the private or family life statutory exceptions. To succeed, he therefore had to show that "very compelling circumstances" existed in his case.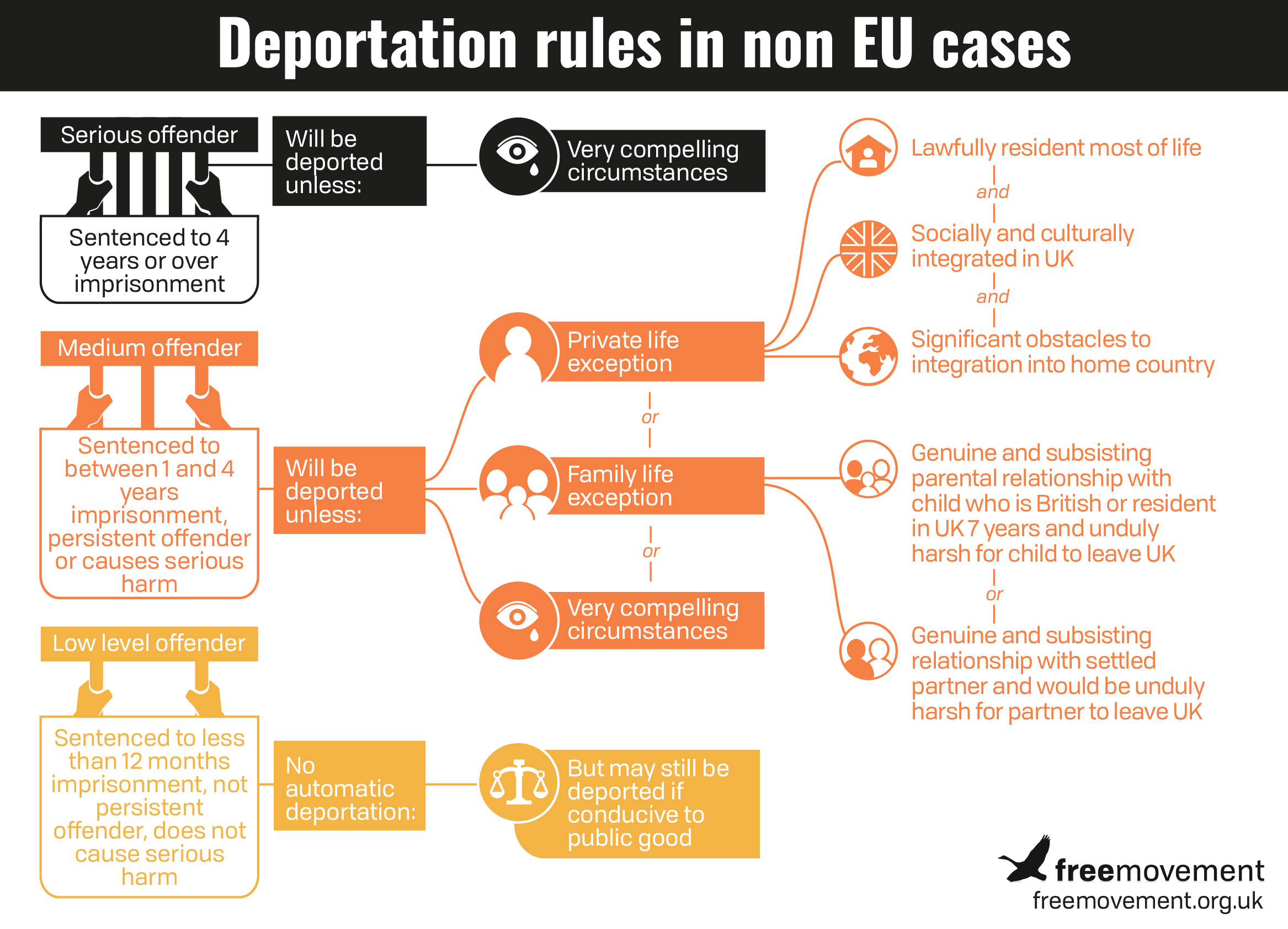 Mr Jallow had undertaken rehabilitative work since his release, including giving talks to kids at various community organisations.
He argued that these efforts – persuading others not to commit crime – should be given additional weight, beyond the weight normally accorded to so-called "personal rehabilitation" (where offenders undertake courses or other actions to help themselves avoid offending in future).
Both the First-Tier and Upper Tribunals dismissed his appeal, but Mr Jallow was granted permission to appeal to the Court of Appeal to argue that his rehabilitative work in the community required different treatment from that which is attached to personal rehabilitation.
The general position regarding the weight accorded to individual rehabilitation of foreign criminals in deportation appeals is that, whilst it should not be excluded from the overall Article 8 proportionality exercise, it will rarely be a "game-changing" aspect of the factual matrix in an appeal.
As confirmed in HA (Iraq) v SSHD [2020] EWCA Civ 1176 (paragraph 141), following Danso v SSHD [2015] EWCA Civ 596:
the public interest in the deportation of criminals is not based only on the need to protect the public from further offending by the foreign criminal in question but also on wider policy considerations of deterrence and public concern.
So even if someone could in theory guarantee that they would never re-offend, this would not extinguish the public's (statutory) interest in their deportation.
But what about keeping others on the straight and narrow: did the Court of Appeal consider that this should be given any greater weight?
…they said "No, No, No"
In dismissing the appeal, the Court of Appeal agreed
…that a positive contribution to society arising from activities undertaken by an offender in the community to encourage others not to engage in crime is a factor that may be relevant to the assessment of whether there are very compelling circumstances which outweigh the public interest in deportation.
However, it found that it would be unlikely that this by itself
… will be of much significance for the reasons given by Moore-Bick LJ in Danso, and adopted by Underhill LJ in HA (Iraq) in the context of personal rehabilitation, namely that the public interest in deportation of foreign criminals is based on, amongst other considerations, the need to deter others from committing crimes and public concern. That is also reflected in the fact that Underhill LJ referred to foreign criminals being able to show evidence of "exceptional positive contribution to society". That is not to be read as imposing a test of "exceptionality" before positive contributions to society can be taken into account. It does, however, reflect the fact that, in general, such contributions are unlikely to contribute greatly to the existence of the very compelling circumstances required to outweigh the public interest in deportation.
The court did however find that, if a person could show that the positive contribution he or she had made was very significant, "for some reason" or other, then this could bear additional weight in the assessment.
The court concluded that the tribunals in this case had been entitled to apportion the weight they did to Mr Jallow's rehabilitative efforts, and dismissed his appeal.
Source:https://www.freemovement.org.uk/rehabilitative-work-in-the-community-no-barrier-to-deportation/