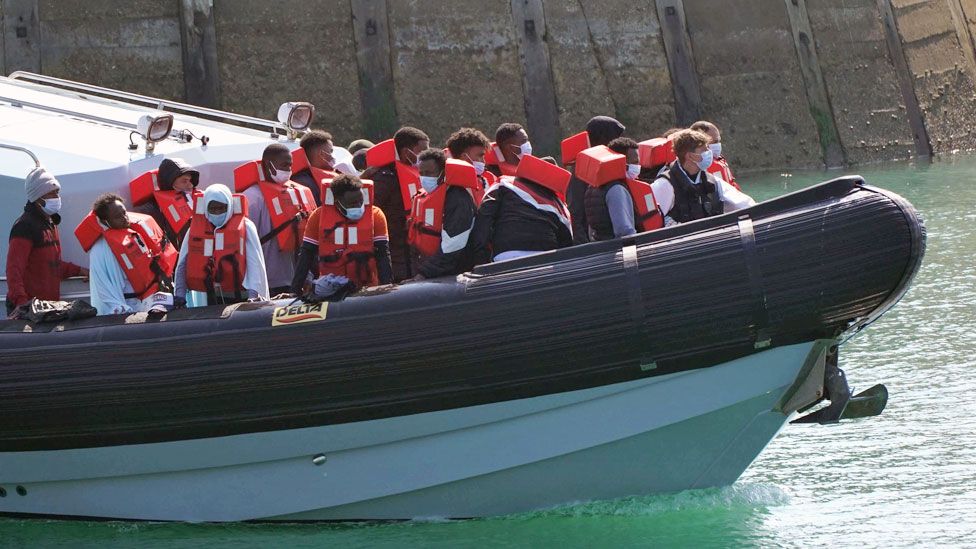 The home secretary is expected to hold talks with her French counterpart about the number of migrants crossing the English Channel to the UK.
Priti Patel and Interior Minister Gérald Darmanin are both due to attend a meeting of G7 ministers in London.
She has warned that Britain could withhold £54.2m it had promised to pay France to help deal with the problem, unless more boats are intercepted.
The Home Office said 785 people crossed the channel in small boats on Monday.
More than 12,600 people have made the dangerous journey so far this year.
The rise in the number of migrants making the crossing in recent days comes after several weeks of unsettled weather.
Back in July the UK agreed to pay France to step up patrols along the French coast in order to deter crossings.
On Tuesday, the prime minister's official spokesman said UK and French officials were "working on the implementation" of the deal and that "significant" funding provided in November had already led to increased patrols and "enhanced intelligence".
He said that following a period of poor weather there had been an increase in crossings but warned that the journey remained "extremely dangerous".
"We remain determined to fix the broken asylum system and break the business model of people smugglers who put lives at risk, and welcome people through safe and legal routes," he added.
Calais MP Pierre-Henri Dumont has previously suggested the money would not have an impact as the French coast is too long to patrol.
Labour's shadow home secretary Nick Thomas-Symonds called for the government to focus on finding a "workable solution with the French authorities, tackling vile people-smuggling gangs and properly managing safe routes to prevent people risking their lives".
Source:https://www.bbc.co.uk/news/uk-58484098