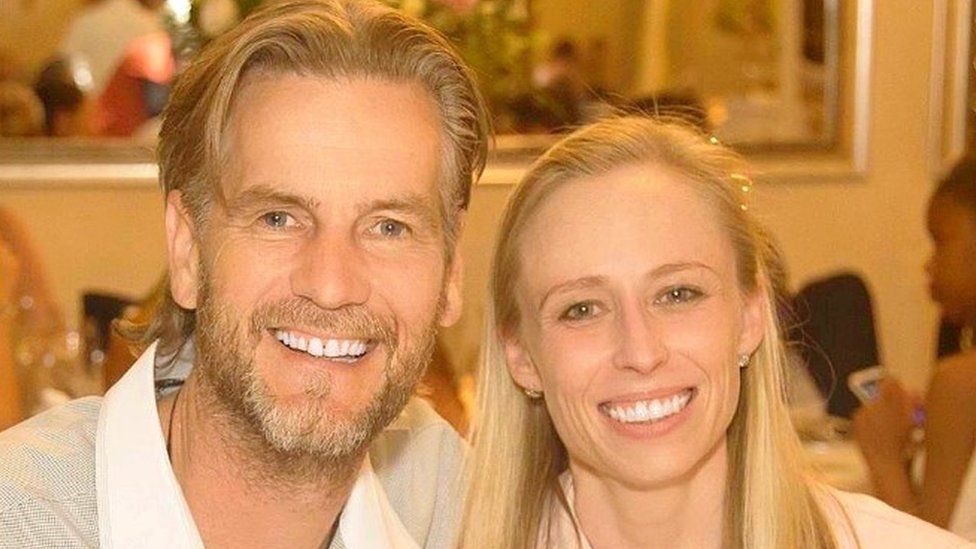 A couple forced to live apart because of post-Brexit immigration rules say their lives have been left in limbo.
Corrinne Giles, from South Africa, lives in County Donegal, in the Republic of Ireland, while her British husband, Brett, is based in Londonderry.
They have been waiting five months for a family permit that would allow them to live together in the United Kingdom.
The Home Office said processing times can vary.
They moved to the Republic of Ireland in 2019 after 15 years in South Africa, wanting to be closer to family in the UK.
Eight months ago they started to explore options about potentially moving to the UK together.
The couple discovered there was a visa-free route for Corrinne under a UK-EU deal, which allows non-EU nationals entry to the UK as long as they first get a family permit from the British Home Office.
'Complicated and confusing'
"I don't know what the future holds for us."
Five months ago the couple applied for the family permit, but have said there is still no sign of it from the UK Home Office.
The couple said the wait was "incredibly frustrating", adding there had been little communication from the Home Office.
"It's incredibly complicated and confusing," said Mr Giles.
"I am extremely disappointed… It's absolutely shocking, it's despicable.
"Has anyone actually looked at our application? It's that sort of feeling, that no one really cares about you."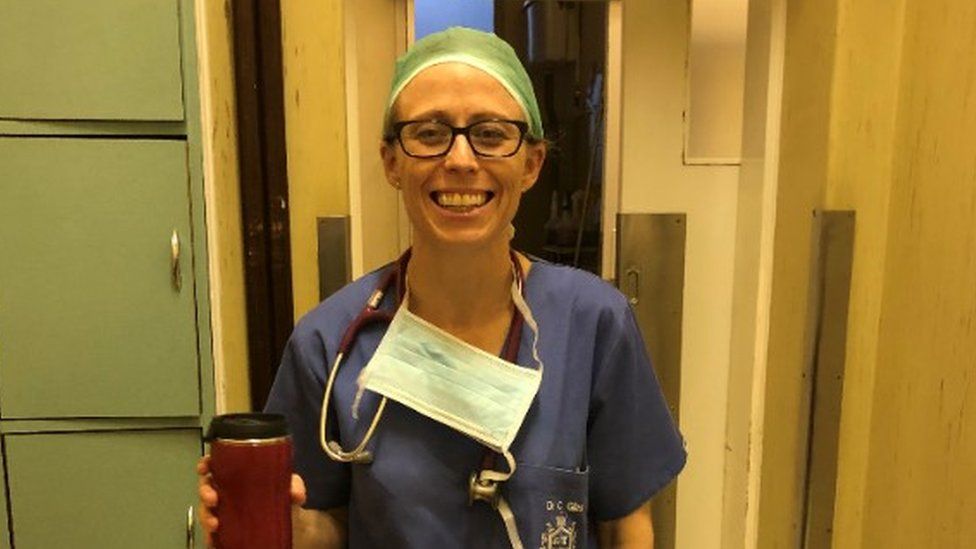 Corrinne worked in Letterkenny University Hospital's emergency department during the Covid-19 pandemic.
She could face having to return to South Africa as her residency rights in the Republic of Ireland will soon come to an end.
She could also face deportation if she enters Northern Ireland to meet up with her husband without the required permit.
Before Brexit, UK resident's relatives could return to the UK at any time without visas under free movement laws that applied to both European and non-European Union spouses.
When the UK left the EU that route ended, however, the UK government pledged to keep the visa-free door open until March next year.
This enabled non-British spouses to apply for pre-settled or settled status.
The couple's EU family permit ceased to be recognised after Brexit by the UK Home Office, which now requires applicants to be issued with a UK issued family permit.
'Processing times can vary'
Mr Giles, who works in marketing, said he moved to Derry after reading guidance on the government's website that UK citizens should return to the UK before the end of December last year, to exercise his EU freedom of movement rights.
The website said a family permit would take a few weeks to process. However, five months on they are yet to receive the permit.
Brett said he received a letter on Tuesday asking for more information.
"In the beginning we were led to believe it was a fast-tracked process," Corrinne said.
"That it was six weeks, then it was extended to two months, then three months.
"You begin to think I should never have embarked on this process. Going back to South Africa has entered my mind multiple times."
'Haphazard system'
Foyle MP Colum Eastwood called on the Home Office to "get its act together".
The SDLP leader said the couple's situation is "another example of how the shambolic lack of planning around Brexit and its fallout is having a real impact on ordinary people".
"This matter has been rumbling on for over half a year," he said,
"How can the Home Office not decide that the wife of a British citizen is qualified to live here and carry out the necessary checks in this timeframe?"
Mr Eastwood said he fears many others may be in a similar position and "suffering the same fear and mental anguish as a result of this haphazard system".
A Home Office spokesperson said: "Eligible family members of British citizens returning with them to the UK from the EU should apply for an EU Settlement Scheme family permit.
"Each case is considered as quickly as possible and on its individual merits but processing times can vary depending on the volume and complexity of applications."
Source;https://www.bbc.co.uk/news/uk-northern-ireland-58398853